The remote control of Showcontroller LIVE is especially used at professional events.
The necessary settings can be configured in the "Settings" tab to the right.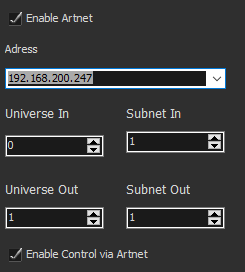 It is important that the subnet/universe out/in are different. As the software can send out DMX to Artnet with timeline events, the software would remote control itself if the sender and receiver address would be equal!

The checkbox "enable Artnet" activates the Artnet output.
The checkbox "Enable Control via Artnet" activates the remote control via Artnet packages to the specified subnet/universe in

The output can be analysed with the freeware program "ArtNetominator". The software is detected as Node.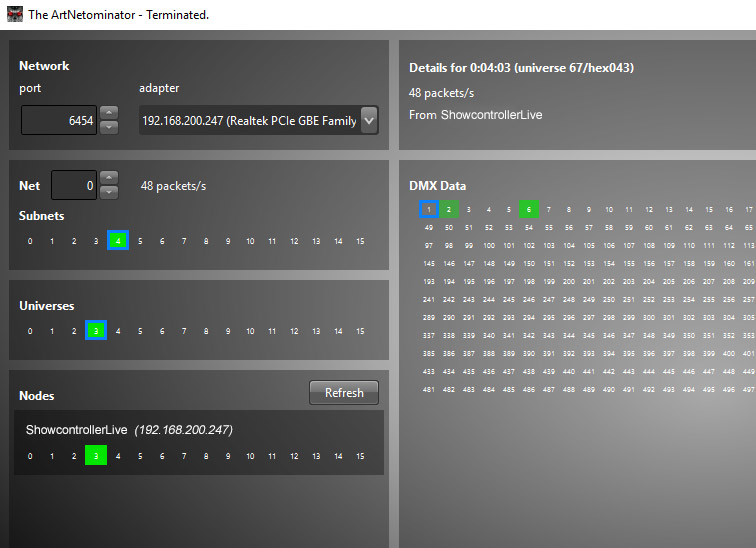 Some few channels are preset for the Artnet control:

Artnet/DMX chart:
Channel 1: selects the scene
Channel 2: selects the bank
Channel 3: Strobe
Channel 4: Color
Channel 5 : Size XY
Channel 6: Size X
Channel 7: Size Y
Channel 8: Shift X
Channel 9: Shift Y
Channel 10: Speed
Channel 11: Master Intensity