The tab "Scannersettings" allows for temporarily changing the parameters for the scanners and the world. It is not possible to save these settings, as this tab is only meant for temporary changes.

General, global scanner- and world settings must be made in the RealTime Control Center!

Changing settings temporarily in Showcontroller LIVE is easy: Select the very scanner ("output hardware", according to the assignment in the Control Center configuration) on the right side, then apply the desired settings for the scanning parameters and worlds.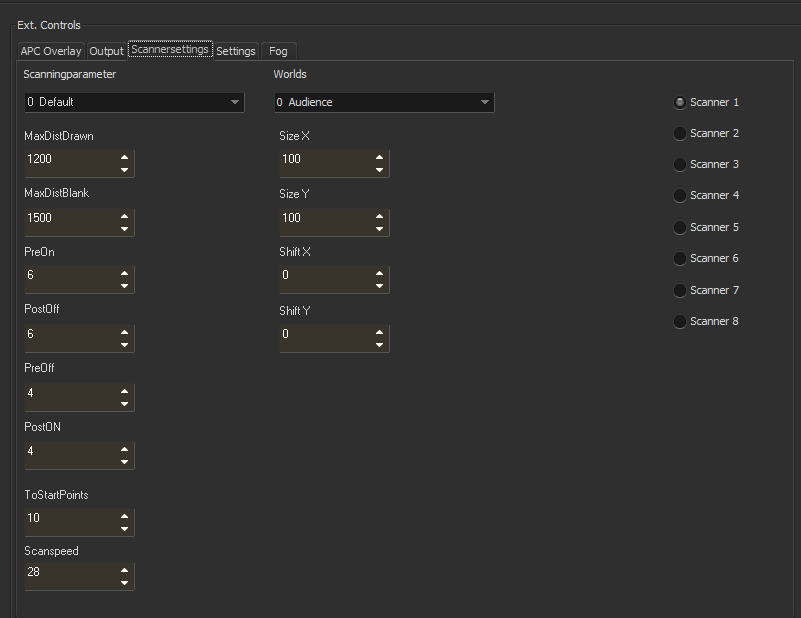 These are the standard parameters:
Scanning parameters:
"Default" 28K Standard value for beam shows
"Graphics" 30K For fast scanning of graphics
"Raster" 50K Raster frames, currently not supported in Live
Worlds:
"Audience" Per default 100% of the possible scan area
"Beam" A special area in the upper part of the scan area, especially for frame based hot beams
"Screen" A virtual screen or similar projection zone for graphics
"Raster" Area with a very small angle for raster frame projections. Currently not supported in LIVE.


The parameters are specified in the trickfilm event of the very scene: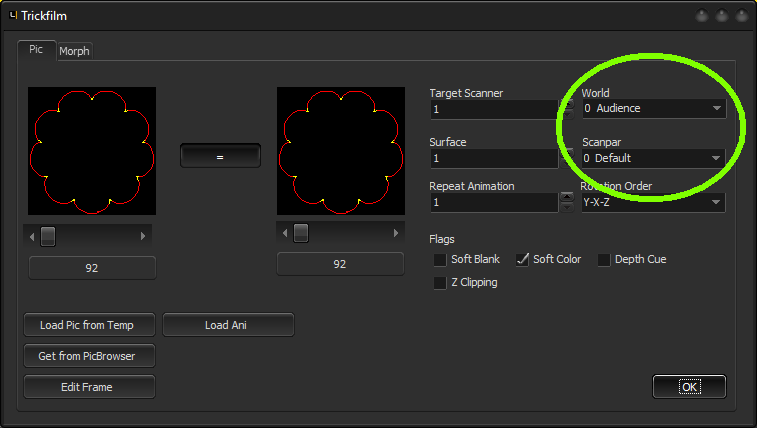 Of course it is possible to specify custom parameters. Open the drop down menu:




and select a free index position: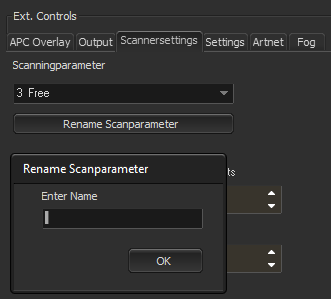 Click on "Rename" opens a dialog for specifying a name. Adjust the parameters to the specific requirements and use the World with the desired Trickfilm event.