The PicBrowser is a preset and extendable collection of frames. There is a subfolder "Pic" in the folder "Showcontroller" that has been created during the installation of the software, per default it is on the desktop. There are several subfolders in this "Pic" folder.
Own folders can be created there too, e.g. "Own Pics". If a Pic has been created in PicEdit, it should be saved there.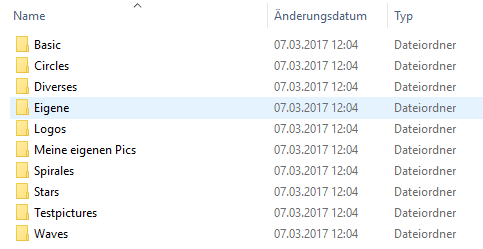 How can a pict from the PicBrowser be used on the timeline?
Right click an empty area in the timeline, a context menu opens. Select "Add from PicBrowser". A window opens with selection options.




A preview of the frames in the very folder is shown.
Doubleclick on the desired frame, and a Trickfilm event is created that has the Pic loaded to.

The Trickfilm event is created at the position where the right click has been made.




Double click on the Trickfilm event, change to the tab "Picture" and the destination, where the frame has been saved to, is displayed.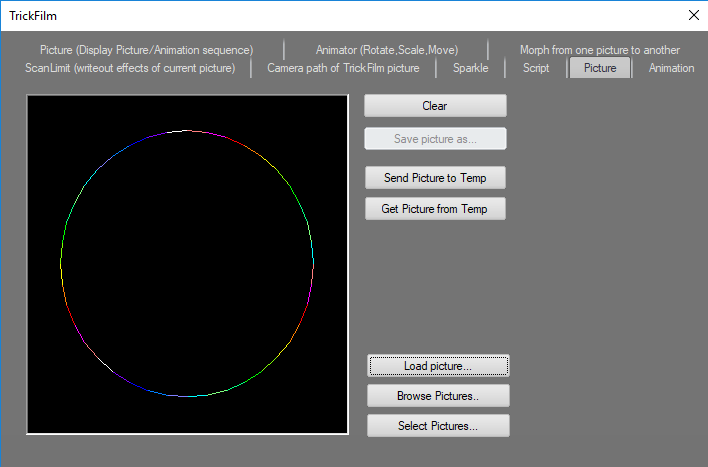 A frame loaded to the Pic buffer always is treated with priority over a CAT picture. If a CAT picture shall be used for this Trickfilm event rather than the one from the Pic buffer, click "Clear" to erase the picture from the Pic buffer. Of course the Pic is not deleted from the PicBrowser, just from the Pic buffer of the very Trickfilm event.